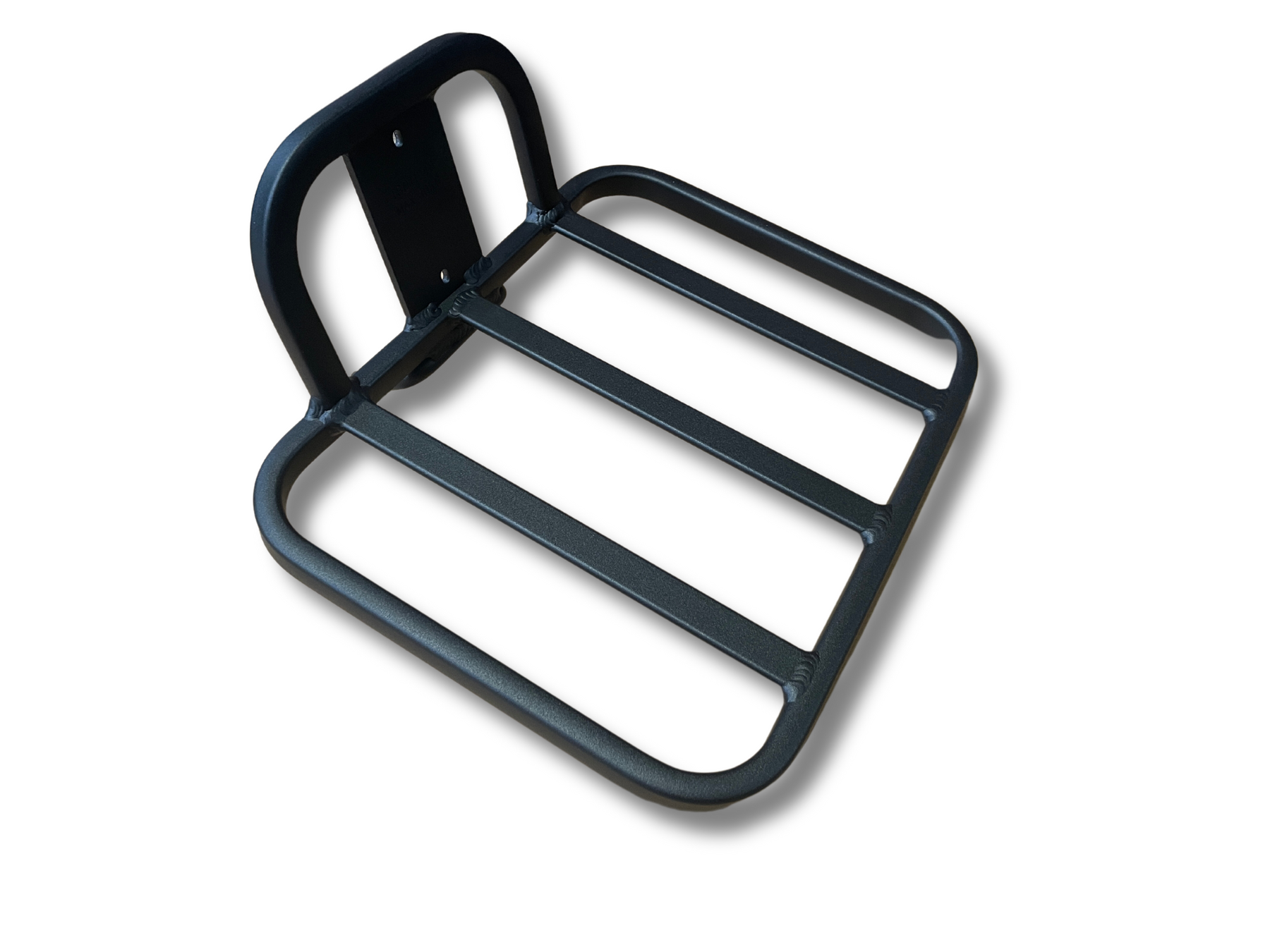 Aluminium Front Rack (Pacer, Forerunner, X-Trail Urban, X-Trail Lite)
The Front Rack can be mounted directly onto the frame for greater cargo capacity. 

Please Note: This accessory can be attached to all of our E-Bikes except the X-Trail Pro.
E-Bike Support
Need additional help?
Speak to an expert today.
Get Support
Help Center
E-Bike ownership, maintenance,
and FAQs, our Help Center has it all.
Learn More
1 Year Warranty
Ride without worry,
our warranty has you covered.
Learn More